Management
The Executive Team of Earth Science Pharma, Inc. boasts years of scientific, medical, and business experience in the health, research, and manufacturing fields.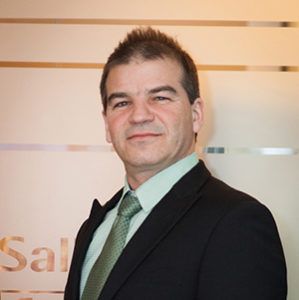 Dr. Michel Aube, Ph.D CEO & CSO Dr Michel Aubé has wide-ranging expertise in the life sciences. As a microbiologist he did his graduate studies at Laval University, earning a Master's degree in Cell Biology and Molecular Physiology as well as a PhD in Physiology-Endocrinology. In addition, he created and taught three postdoctoral courses in Immunology. His scientific research in Sexually Transmitted Infections (STIs), Cancer, and Stem Cell biology has been published in several prestigious medical journals. Dr Aubé has received a number of Awards for Excellence from the Network for Environmental Health Research and Childhood Diseases.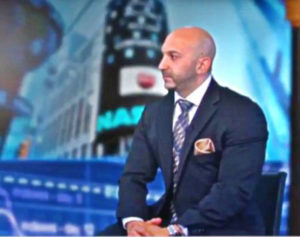 Nickolas S. Tabraue President, Director, & COO Mr Nickolas Tabraue is an industry veteran having nine years of professional experience in the nutraceutical and dietary supplement fields, as well as retail corporate management. Mr Tabraue brings to the company his skills and knowledge of supplements, retail management, and customer service. His management experience at The Vitamin Shoppe encompassed the management of four different locations, one being the company's highest volume and another including the restructuring of a non-performing high volume store to achieve high operating levels in operations, service, inventory compliance, and sales.
Earth Science Pharma Advisory Board
Dr. Laurent Azoulay, Ph.D Laurent Azoulay, Ph.D., has joined both the Cannabis Therapeutics and Earth Science Pharmaceutical Advisory Boards. He is an Associate Professor of Oncology at McGill University, where he actively researches cancer pharmacoepidemiology, which includes evaluating the safety of cancer drugs at a societal level. After receiving his PhD in 2007 from the Université de Montréal, he completed a postdoctoral fellowship in pharmacoepidemiology at the Department of Epidemiology, Biostatistics and Occupational Health, McGill University. He then joined the Gerald Department of Oncology as an Assistant Professor in 2009. In 2016, he was promoted to the rank of Associate Professor with a cross-appointment with the Department of Epidemiology, Biostatistics and Occupational Health.
 Dr. Chandra Panchal, Ph.D. Chandra Panchal, Ph.D., has joined the Cannabis Therapeutics, Earth Science Pharmaceutical, and Earth Science Tech Advisory Boards. He is a serial entrepreneur with a wealth of expertise acquired over 28 years of experience in the biotech/pharmaceutical sector. Dr. Panchal founded Axcelon in 2001 and was a co-founder of Procyon Biopharma Inc., a publicly traded biotechnology company involved in the development of wound healing, cancer therapeutic, and diagnostic products. Now known as Ambrilia BioPharma Inc., the company listed on the Alberta Stock Exchange in 1998 and the TSX in 2000. He served as Procyon Biopharma Inc.'s Chairman, President, and CEO; and Ambrilia Biopharma Inc.'s Senior Executive Vice-President, Business Development, Licensing, and Intellectual Property in charge of out-licensing, in-licensing and M&A activities. He retired from Ambrilia Biopharma Inc. in February 2008. Since then, Dr. Panchal has been actively involved in Axcelon.  Prior to founding Procyon Biopharma Inc., Dr. Panchal was a senior scientist/group leader supervising activities related to yeast genetics, fermentations, and product development at John Labatt Ltd., a multinational food and beverage company. Dr. Panchal sits on the board of directors of several public and private companies.  He has authored/co-authored over 60 scientific papers and has edited a book entitled Yeast Strain Selection. Dr. Panchal has been an Adjunct Professor at the University of Western Ontario where he obtained his Ph.D. in biochemical engineering.  
Dr. Moutih Rafei Moutih Rafei has been an Assistant Professor in the Department of Pharmacology & Physiology of the Université de Montréal since 2013.  He completed a PhD in Experimental Medicine at McGill University and his post-doctoral training in Immunobiology at the Université de Montréal. During his training, Dr. Rafei accumulated profound knowledge and insight in the fields of T-cell development and stem cell biology, cancer immunotherapy, and autoimmune diseases. He is also actively involved in the discovery and development of small molecules that may stimulate or inhibit the immune system for the treatment of certain catastrophic illnesses.